where is the camp located?
GPS location 37°23'13.7" N106°22'15.8'W
AIYM High Adventure Camp is located in southern Colorado in the beautiful Alamosa canyon, 4 ½ miles from Terrace Reservoir. The camp is located on 325 deeded acres and is completely surrounded by the 1.8+ million acre Rio Grande National Forest.
There is an abundance of wildlife, both small and large as well as several pristine trout lakes.
The Alamosa canyon is threaded by the Alamosa River which meanders its way through towering cottonwood and blue spruce trees. The mountain cathedral that shadows both sides of the canyon are covered in abundant spruce and pine. The valley meadows are highlighted in white aspen and studded with large ponderosa pine trees.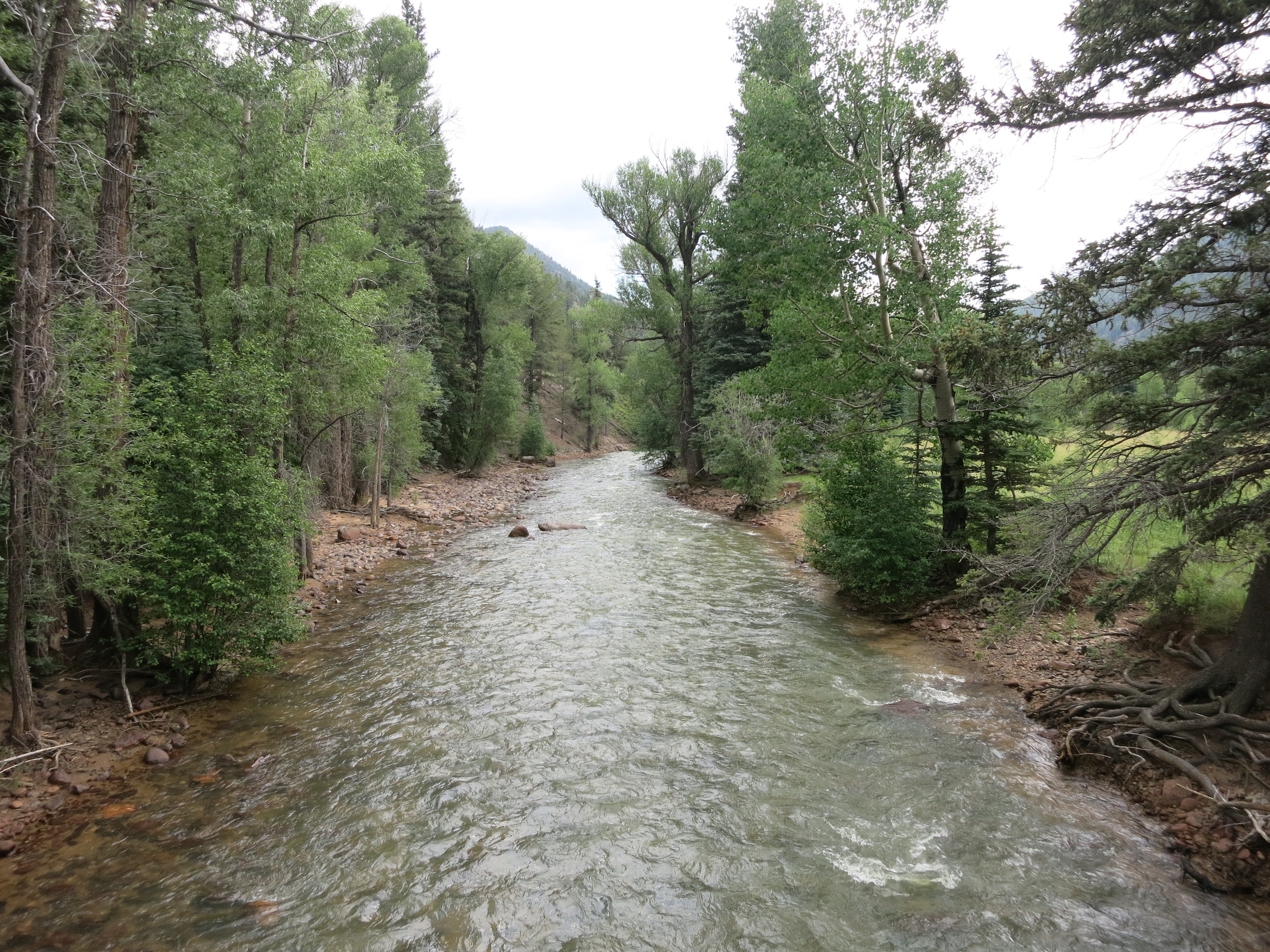 The Lord has given us a clear vision for the Christian camp and that it is to utilize the camp's facilities and His beautiful creation to bring families into a closer and authentic relationship with Jesus Christ.